מאמרים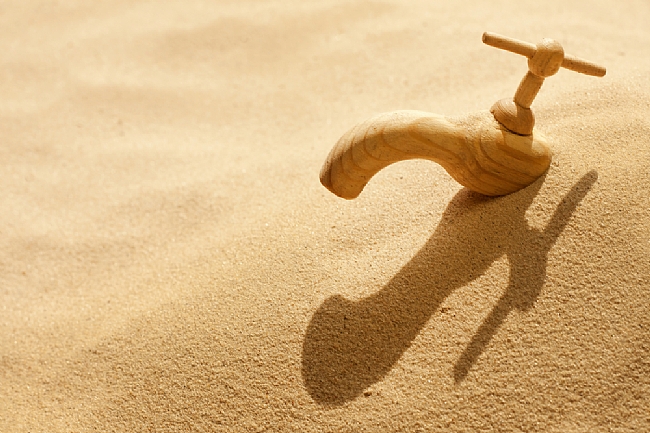 2015
Ranking the World's Most Water-Stressed Countries in 2040
Fourteen of the 33 most likely water-stressed countries in 2040 will be in the Middle East. Find out more how changing water supply and demand will affect countries in the future using WRI's projections.
Ranking the World's Most Water-Stressed Countries in 2040
מידע נוסף 2010
Confronting water in an Israeli–Palestinian peace agreement
Trans-boundary water agreements are usually conceived as allocation agreements. In other words, water is treated as if it were a pie to be divided among the riparian states. The treatment of water as if it were as immobile as land may be useful in the short term, but it is fundamentally flawed as a means to avoid conflict as well as to ensure efficient, equitable, and sustainable management of water over the long term. This article proposes to avoid quantitative allocations within international water agreements, whether they be presented as percentage or fixed allocations or whether or not accompanied by a periodic revision clause. It proposes instead an ongoing joint management structure that allows for continuous conflict resolution concerning water demands and uses in a manner that effectively de-nationalises water uses. As well, it builds on existing, functioning institutions that are already active over a variety of scalar levels. It disaggregates what is usually perceived as a national water demand into its component institutions and re-aggregates them within an international institutional context. Though this approach for building trans-boundary water agreements can prove useful in any geographical situation, this article uses the Israeli–Palestinian conflict as a model. It proposes to respect the existing differences in the institutional management of water between the two entities and to reach four general objectives: economic efficiency, social and political equity, ecological sustainability, and the ability to implement the agreement in practice. The institutional design and proposed mechanisms follow five key principles for shared management: water allocations that are not fixed but variable over time; equality in rights and responsibilities; priority for demand management over supply management; continuous monitoring of water quality and quantity; and mediation among competing uses of fresh water. This institutional structure balances water quantity and water quality issues and economic and environmental goals in a de-securitised fashion. Though specifically applied to water shared by Israelis and Palestinians, the objectives, principles and institutional structure are relevant to any place in the world where trans-boundary water divides rather than unites two or more peoples.
מידע נוסף 2010
Climate Change Adaptation Strategy and Programme of Action for the Palestinian Authority
The occupied Palestinian territory, as part of the Eastern Mediterranean, is subject to many serious changes in annual rainfall, mean temperature, extreme weather events and sea level rise as stated in the fourth assessment report by IPCC. The Palestinian National Authority, represented by the Environment Quality Authority (EQA), took the lead in developing the "National Climate Change Adaptation Strategy" with support from UNDP/PAPP. Stakeholders representing all scrotal groups, including officials, researchers, representatives of NGOs, CBOs and local communities, were actively involved in preparation of this national strategy. A National Committee for Climate Change is already active and working towards highlighting the impact of climate change on different sectors aiming at developing the National Action Plan for Adaptation. We are looking forward to cooperating with the international community to actively and properly adapt to the impact of climate change to protect our planet.
מידע נוסף