מאמרים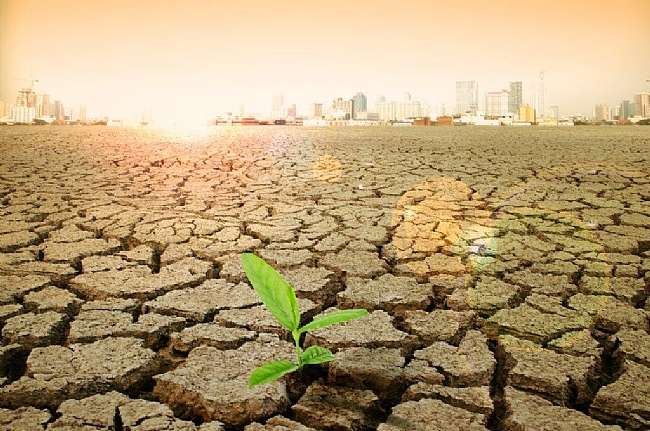 2019
A Land Without Water
Climate change, waves of refugees and poor planning are draining water supplies
in Jordan
מידע נוסף 2014
GLOWA JR Atlas: Results of the GLOWA Jordan River Project
he GLOWA Jordan River (GLOWA JR) Atlas is an end-user geographical information system (GIS). It presents the spatial results of the GLOWA JR project and helps to visualize, organize, and analyze them. The geographical scope of the atlas is Israel, Jordan and Palestine. It includes maps about climate change and its impact on water and land resources, including ecosystems, as well as information about the impact of global change on ecosystem services, land use and agriculture. Moreover it includes maps about the potential of rainwater harvesting, managed aquifer recharge and irrigation with treated wastewater.
מידע נוסף 2011
Drought analysis in Jordan under current and future climates
Droughts have adverse socioeconomic, agricultural, and environmental impacts that can be reduced by assessing and forecasting drought behavior. The paper presents detailed analyses of both meteorological and vegetative droughts over the period from 1970 to 2005. Standardized Precipitation Index (SPI) and Normalized Difference Vegetation Index (NDVI) have been used to quantify drought according to severity, magnitude and spatial distribution at the Hashemite Kingdom of Jordan. Results suggest that the country faced during the past 35 years frequent non-uniform drought periods in an irregular repetitive manner. Drought severity, magnitudes and life span increased with time from normal to extreme levels especially at last decade reaching magnitudes of more than 4. Generated NDVI maps spatial analyses estimate crop-area percentage damage due to severe and extremely severe drought events occurred during October, December, and February of 2000 to be about 10%, 45%, and 30%, respectively. In response to drought spatial extent, the paper suggest the presence of two drought types, local drought acting on one or more geographical climatic parts and national drought, of less common but more severe, that extend over the whole country. Droughts in Jordan act intensively during January, February and March and tend to shift position with time by alternative migrations from southern desert parts to northern desert parts and from the eastern desert parts to highlands and Jordan Rift Valley (JRV) at the west. The paper also investigates the potential use of Global Climate Model's (GCM) to forecast future drought events from 2010 till 2040. Tukey HSD test indicates that ECHAM5OM GCM is capable to predicted rainfall variation at the country and suggests future droughts to become more intensive at the northern and southern desserts with 15% rainfall reduction factor, followed by 10% reduction at the JRV, and 5% at the highlands.
מידע נוסף