מאמרים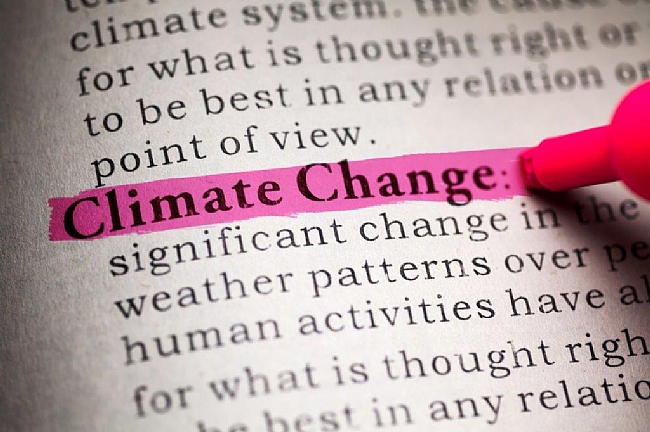 2017
Master ADAPT Project - Climate Change Adaptation Practices Across the EU Countries
Within the EU, southern Europe, and the Mediterranean basin in particular, will be most affected by global climate change. Strategies and plans for adaption to climate change are developed at national and regional level in the EU
מידע נוסף 2011
Empirical Orthogonal Function analysis of the palmer drought indices
The aim of the paper is to employ Empirical Orthogonal Function (EOF) analysis to drought indices including Palmer Drought Severity Index (PDSI), Palmer Hydrological Drought Index (PHDI), Palmer Moisture Anomaly (Z) Index (Z-Index), Weighted Palmer Drought Severity Index (WPDSI), and Water Deficit (P–PET) Index and to compare their resultant spatial patterns across Turkey. In this respect, the PDSI, PHDI, Z, WPDSI, Aridity Index (AI) and P–PET Index values are calculated based on observed monthly temperature and precipitation values of the 96 Turkish meteorological stations for the 1929–2009 period, and gridded available water holding capacities (AWHC) in 1-m soil depth are extracted from the soil data sets of the Oak Ridge National Laboratory Distributed Active Archive Centre (ORNL DAAC). By considering the strong match among the PDSI, PHDI, and WPDSI based on the results of the patterns of the first EOFs (EOF1) with the highest eigenvalue, we suggest that using and applying one of these drought indices could be adequate for a drought analysis in Turkey. On the other hand, it is evident that the significant results from the EOF2, EOF3 and EOF4 loadings of the PHDI and WPDSI indices have a similar pattern across Turkey. Therefore, with respect to the geographical autocorrelation and magnitudes of the loading values, it is explained that the PDSI and WPDSI in particular could have originated from the same physical process, and one may have a preference for the effective usage of a combination of PDSI, PHDI and Z-Index. Consequently, in a multi-purpose medium- and long-term drought management plan for Turkey or in any country having similar climatic and physical geographical conditions, using one of the three drought indices along with the Z-Index could be acceptable for successful applications.
מידע נוסף 2008
Climate Change impacts evidence from sites of the Environmental Change Network
We are living through a period of unprecedented global warming. In the UK, this may be having various impacts, as a result of a changing climate, on animal and plant species and the ecosystems they inhabit. Some of these changes may be beneficial, but others may represent a serious threat to 'ecosystem services', i.e. the processes by which environments produce resources of benefit to people. The Environmental Change Network provides detailed, regular and high quality measurements at a range of sites across the UK to identify and quantify ecological responses to changes in climate and other pressures. This publication highlights some of the findings from ECN monitoring and research which provide evidence of the sensitivity of natural ecosystems in the UK to variability and change in climate. These include assessments of population dynamics, responses to extreme events (drought), changes to the timing of lifecycle events (phenological changes) and biological responses affecting the carbon cycle.
מידע נוסף