מאמרים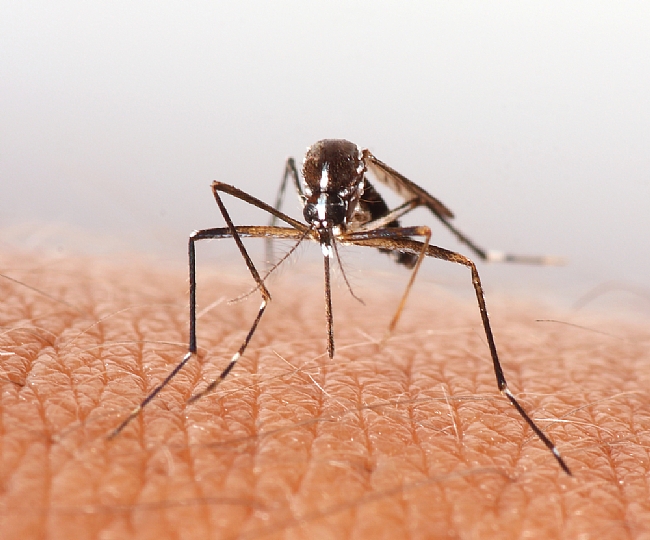 2020
Accelerating invasion potential of disease vector Aedes aegypti under climate change
Vector-borne diseases remain a major contributor to the global burden of disease, while climatechange is expected to exacerbate their risk. Characterising vector development rate and its spatio-temporal variation under climate change is central to assessing the changing basis of human disease risk. We develop a mechanistic phenology model and apply it to Aedes aegypti, an invasive mosquito vector for arboviruses (e.g. dengue, zika and yellow fever).
מידע נוסף 2015
The Economic Consequences of Climate Change
This report provides a new detailed quantitative assessment of the consequences of climate change on economic growth through to 2060 and beyond. It focuses on how climate change affects different drivers of growth, including labour productivity and capital supply, in different sectors across the world. The sectoral and regional analysis shows that while the impacts of climate change spread across all sectors and all regions, the largest negative consequences are projected to be found in the heal
מידע נוסף 2011
Omega-3: a link between global climate change and human health
In recent years, global climate change has been shown to detrimentally affect many biological and environmental factors, including those of marine ecosystems. In particular, global climate change has been linked to an increase in atmospheric carbon dioxide, UV irradiation, and ocean temperatures, resulting in decreased marine phytoplankton growth and reduced synthesis of omega-3 polyunsaturated fatty acids (PUFAs). Marine phytoplankton are the primary producers of omega-3 PUFAs, which are essential nutrients for normal human growth and development and have many beneficial effects on human health. Thus, these detrimental effects of climate change on the oceans may reduce the availability of omega-3 PUFAs in our diets, exacerbating the modern deficiency of omega-3 PUFAs and imbalance of the tissue omega-6/omega-3 PUFA ratio, which have been associated with an increased risk for cardiovascular disease, cancer, diabetes, and neurodegenerative disease. This article provides new insight into the relationship between global climate change and human health by identifying omega-3 PUFA availability as a potentially important link, and proposes a biotechnological strategy for addressing the potential shortage of omega-3 PUFAs in human diets resulting from global climate change.
מידע נוסף